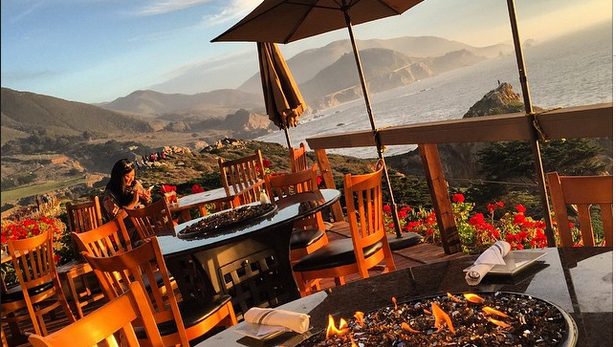 A stellar team has signed on to bring Rocky Point restaurant back to life. | Food blog
In announcing their agreement to purchase the Rocky Point Restaurant, known for over 75 years for its views of the Big Sur Coast, real estate development company Esperanza Carmel also introduced the exceptional team tasked with restoring and surpassing the old stature of the site.
Project partners are David Fink and Justin Cogley, considered culinary kings in Monterey County. Fink has been instrumental in transforming the local food scene
Restaurateur Fink, CEO of Mirabel Hotel & Restaurant Group, has created gourmet destinations like Cantinetta Luca and Aubergine. Cogley is a chef at Aubergine and has the county's only Michelin star.
Cogley plans a menu that plays on his signature style, but in a more casual way. This means fresh, local seafood, but also a burger, created with a little more finesse than usual.
Fink knows the property well. He is the former chairman of the Big Sur Land Trust and is dedicated to the preservation of the region.
"We are delighted to be able to purchase Rocky Point and to be able to work with David, Justin and his team to refresh this fantastic piece of California coastline," Patrice Pastor, president of Esperanza Carmel, said in a statement released Thursday.
The deal was reportedly valued at $ 8 million. Under the names Esperanza Carmel and Esperanza Carmel Commercial, Pastor, a Monegasque billionaire, has been buying properties in Carmel-by-the-Sea since 2015, including the building that houses Fink's Aubergine. As of February 2021, Pastor had amassed 14 purchased plots for an estimated total of $ 82.8 million, according to records from the Monterey County assessor.
The Rocky Point location has been closed due to the pandemic.