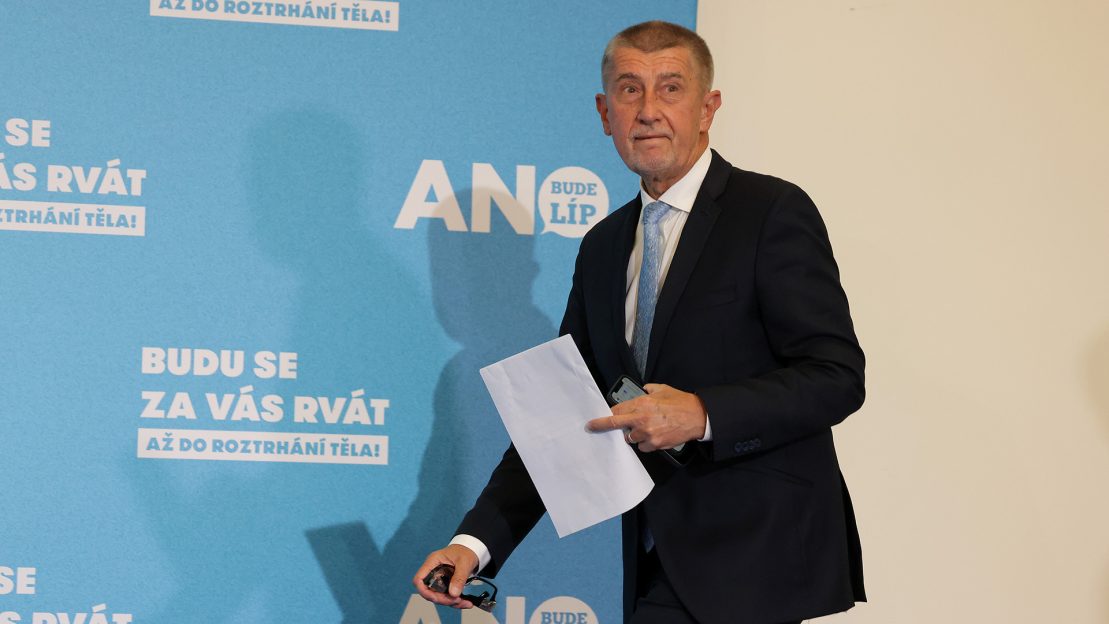 Former Czech Prime Minister Babis under investigation for alleged money laundering in a deal revealed by the Pandora Papers
French authorities are investigating Andrej Babis, the former prime minister of the Czech Republic, for alleged money laundering linked to a $22 million real estate deal revealed last fall by the International Consortium of Journalists' Pandora Papers investigation of investigation.
The Central Office for the Fight against Corruption and Financial and Tax Offenses opened an investigation in February into Babis' 2009 acquisition of a sumptuous property in the south of France in order to assess whether he could have laundered the proceeds of tax evasion, according to exclusive information obtained by Le Monde, an ICIJ partner.
In October, the ICIJ and media partners revealed that Babis, a billionaire businessman and politician, had used a network of front companies in offshore jurisdictions to secretly purchase a 9.4-acre property called "Château Bigaud " in Mougins, near Cannes.
The findings were part of the Pandora Papers, an investigation into the offshore financial system based on a leak of 11.9 million records from 14 offshore financial service providers.
According to the leaked documents, in late 2009, Babis injected $22 million into a British Virgin Islands company he owned called Blakey Finance Ltd. The funds were then transferred to a Babis company registered in Washington, DC, which forwarded the funds to a Monegasque subsidiary. , SCP Bigaud.
The documents described the transfer of the company from Washington to that of Monaco as a "back-to-back loan … directly for the ultimate purpose of financing the acquisition of the real estate".
Records obtained by Investigace.cz, the ICIJ's Czech partner, showed that neither the castle nor the companies involved in its ownership appeared on the asset declaration forms required of public officials under Czech law that Babis had filed since entering politics in 2013.
French investigators are looking into the loan transaction which was not recorded in official French documents, Le Monde reported.
The use of offshore companies in tax havens and secret lending are possible red flags for money laundering and intent to conceal the origin of funds, according to the French daily. However, the alleged facts are old and can be prescribed.
Babis and his representatives did not respond to ICIJ's request for comment on the French investigation. Babis, who also did not respond to questions from reporters about the property deal last year, has publicly denied any wrongdoing and said he did "nothing illegal or wrong".
The Czech billionaire, who made his fortune running the Agrofert conglomerate, is the founder of a centrist political movement called ANO, Czech for "Yes" and an acronym that translates to "Dissatisfied Citizens Action".
He entered parliament in 2013 promising to fight unemployment and corruption and increase government transparency and tax revenue. He then served as finance minister before becoming prime minister between 2017 and 2021.
Last October, as the populist leader faced revelations from the Pandora Papers, Babis' centrist party, ANO, narrowly lost the Czech Republic's parliamentary elections.
A media poll suggested that 8% of his party's supporters changed their vote following revelations from the ICIJ and its media partners.
The Pandora Papers investigation also revealed that in 2010 Babis approached another Monegasque company to acquire a $6.7 million property near Chateau Bigaud.
In the 2018 accounts, SynBiol, one of Babis' Czech companies, announced the acquisition of the two Monegasque entities, listing them among its subsidiaries. In 2020, the Monegasque companies merged with a subsidiary SynBiol
A company spokesperson told ICIJ at the time that SynBiol complied with tax laws and that "all transactions were carried out in full compliance with applicable legislation".
Czech media reported that Babis was among the frontrunners in next year's Czech presidential election. He has not publicly announced an offer.