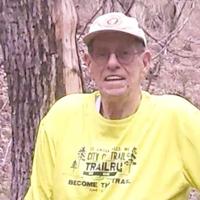 Ice Age Trail Recognizes Dversdall for Long Service | News
Members of the Indianhead section of the Ice Age Trail honored longtime chief Dean Dversdall of rural Luck for his years of service at their virtual annual meeting on January 29.
Dversdall was active in the Polk County Service Chapter for 26 years, including as coordinator from 2007-2001. A local boy, he left for a career in the military and business until his retirement. at his home on the Straight River, where the statewide hiking trail passes through his property in Bone Lake Township.
He has contributed over 9,000 volunteer hours to the chapter. Under his leadership, the chapter built over 10 miles of new trails, including 1,100 feet of boardwalk and five high-quality bridges. Much of this work has been done under his supervision at nine mobile skills crew events, which bring together volunteers from across the Midwest to complement local volunteers on the trails.
"Dean Dversdall is one of the best trail stewards in any way," said Dan Watson, National Park Service volunteer coordinator for the Ice Age National Scenic Trail.
Dversdall initiated events to serve youth and the underserved, including the Saunters program which introduced students from Frederic, Luck and Amery to the outdoors. The chapter's trail adoption program has connected volunteers with segments of the trail they maintain. Dversdall also negotiated over 10 land purchases for the trail, helped start a nearby chapter of the Ice Age Trail, and spent countless hours transporting hikers to and from drop-off points on the trail. He also maintained the chapter's inventory of trail construction and maintenance tools and machinery.
His efforts have been recognized with the Hartzog Enduring Service Award from the National Park Service and the Spirit Stick Award from the Ice Age Trail Association, which is awarded to those who demonstrate a passion for service rendered with optimism, cooperation and enthusiasm.
It was reported by the Department of Natural Resources that Straight Lake State Park, through which the trail passes, reached about 10,000 visitors for the first time this year.
The Chapter ended the year with a balance of over $5,700. The only change in leadership was the change of Paul Kuhlmann of St. Croix Falls to the position of Trail Maintenance Coordinator. Barb Ceder of Frederic will continue as Chapter Coordinator, with Cheryl Whitman of Luck as Secretary and Nanette Del Monaco of St. Croix Falls as Treasurer.
The Ice Age Trail winds along Wisconsin glacial features for more than 1,000 miles, including 60 miles in Polk and Burnett counties.
– With information from the Ice Age Trail – Indianhead Chapter