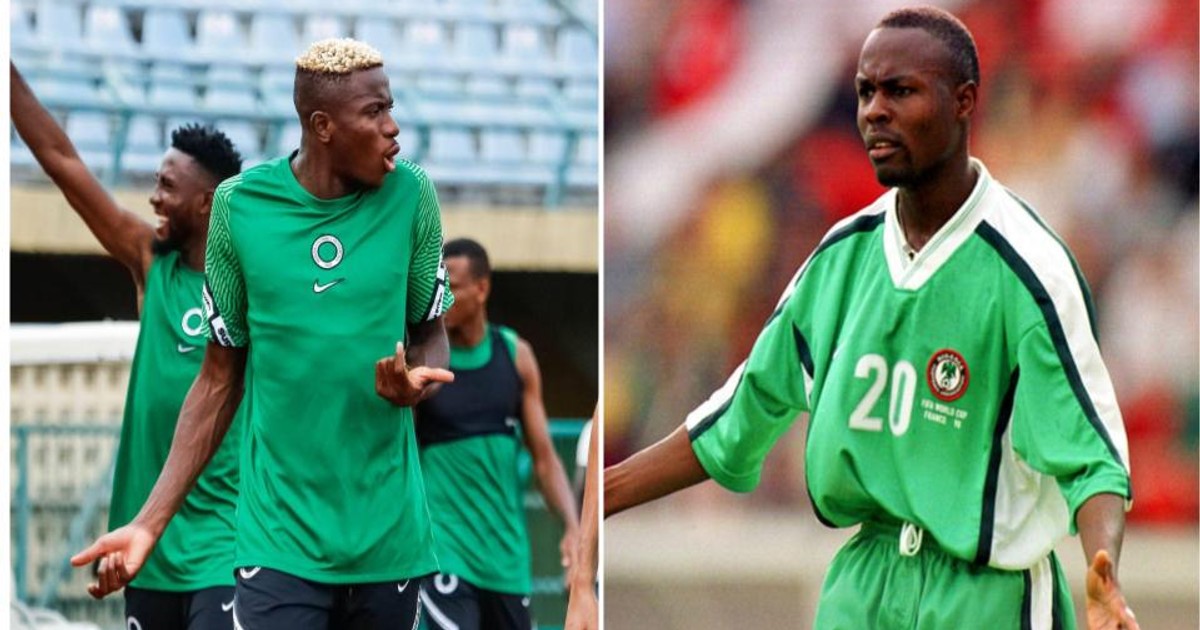 Is Osimhen's rudeness towards Ikpeba a reward for the similar behavior of the Prince of Monaco in his early years?
What started as a (highly skilled) expert doing his job has now become the biggest Super Eagles story just a week after the team failed to qualify for the World Cup; a good indication of our priorities as Nigerians, but that in itself is an article for another day.
This discussion has been going on for all week and has inevitably become a battle of generations, as people tend to side with Victor, whoever he is in their age bracket.
What most people involved don't seem to realize is that antagonist and protagonist (whoever that is to you) have more in common than differences.
They both share a first name, both are Super Eagles forwards who have had a significant impact on European football and most relevant to this copy; they both talk a little too much.
Osimhen is in the limelight right now in the age of social media and the internet, so his messy approach to public comment was very well publicized, but Ikpeba in his heyday wasn't all that different.
In fact, at the risk of sounding cruel and unfair, one could say that Ikpeba's lack of diplomacy in conveying his opinions was the main reason why he did not reach the true heights of his potential and not the demise unhappy with his dear wife.
Victor Ikpeba is nicknamed the 'Prince of Monaco' for his exploits during his time at the club, but more specifically because it was the only place where he had a real impact.
The Super Eagles legend somehow managed to climb out of marquee status by signing an unwanted player with a negative image within two years at Borussia Dortmund.
Ikpeba constantly made public comments that should have remained in his thoughts at best. Calling his move to Dortmund a 'big mistake' while representing the club is far more heinous than anything Osimhen has said and I think young Victor said a lot himself.
Ikpeba publicly mocked his teammates and didn't miss the opportunity to share his opinion regardless of his looks. Imagine if he had access to a medium allowing him to reach millions of people in real time and without any censorship, see where that leads?
Again, it's important to remember that many of Ikpeba's outbursts happened around the time he was mourning his late wife and could naturally be attributed to grief and depression.
But he was ultimately a very opinionated (and always judging by his expertise) person who paid no attention to diplomacy or the consequences of his comments, which sounds a lot like Victor Osimhen right now.
Karma? Already seen? Whatever buzzword is attributed to it, one thing is clear; what happens actually happens.