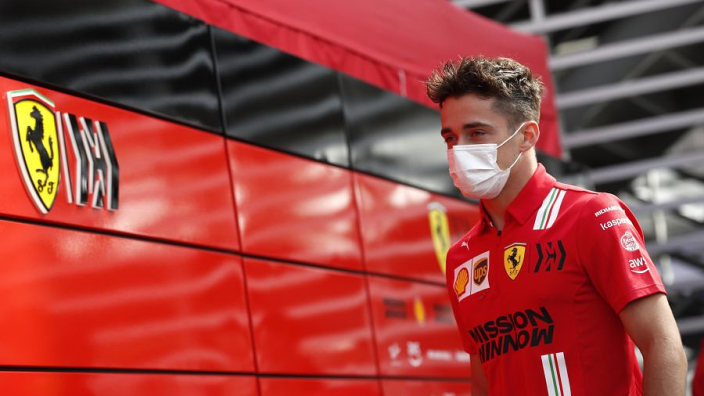 Leclerc looking for 'perfect balance' for 2022
Charles Leclerc has revealed he is looking for the "perfect balance" to manage his pace throughout a Grand Prix weekend this year rather than prioritizing a race before qualifying.
Leclerc has qualified on the front two rows of the grid eight times in 2021 and has secured pole positions in Monaco and Azerbaijan.
Despite this, the Ferrari driver has failed to reach Q3 on four occasions, a fact he wants to address in the coming year.
When asked where he had improved over the season, speaking at the end of last year, Leclerc replied: "Definitely race management in general.
"Again, since I think early 2020 I started saying that was one of my weaknesses, especially after 2019 where I did a lot of good qualifying but then in the race I had a little more trouble.
"We were struggling a bit more as a team, but also as a driver I felt I was struggling more than the others, so I put a lot of work into that.
"In 2020 I improved a lot and in 2021 I think that's actually one of my strengths now. I feel good and every time we have to do tire management I feel like I do a good job, but there is still a lot to do.
"Maybe a balance between my qualifying and the race that I probably haven't found yet and sometimes I sacrifice a bit more my qualifying to be better in the race as we've seen a few times.
"It's a balance that I'm trying to work on to try to get the perfect balance between qualifying and racing."