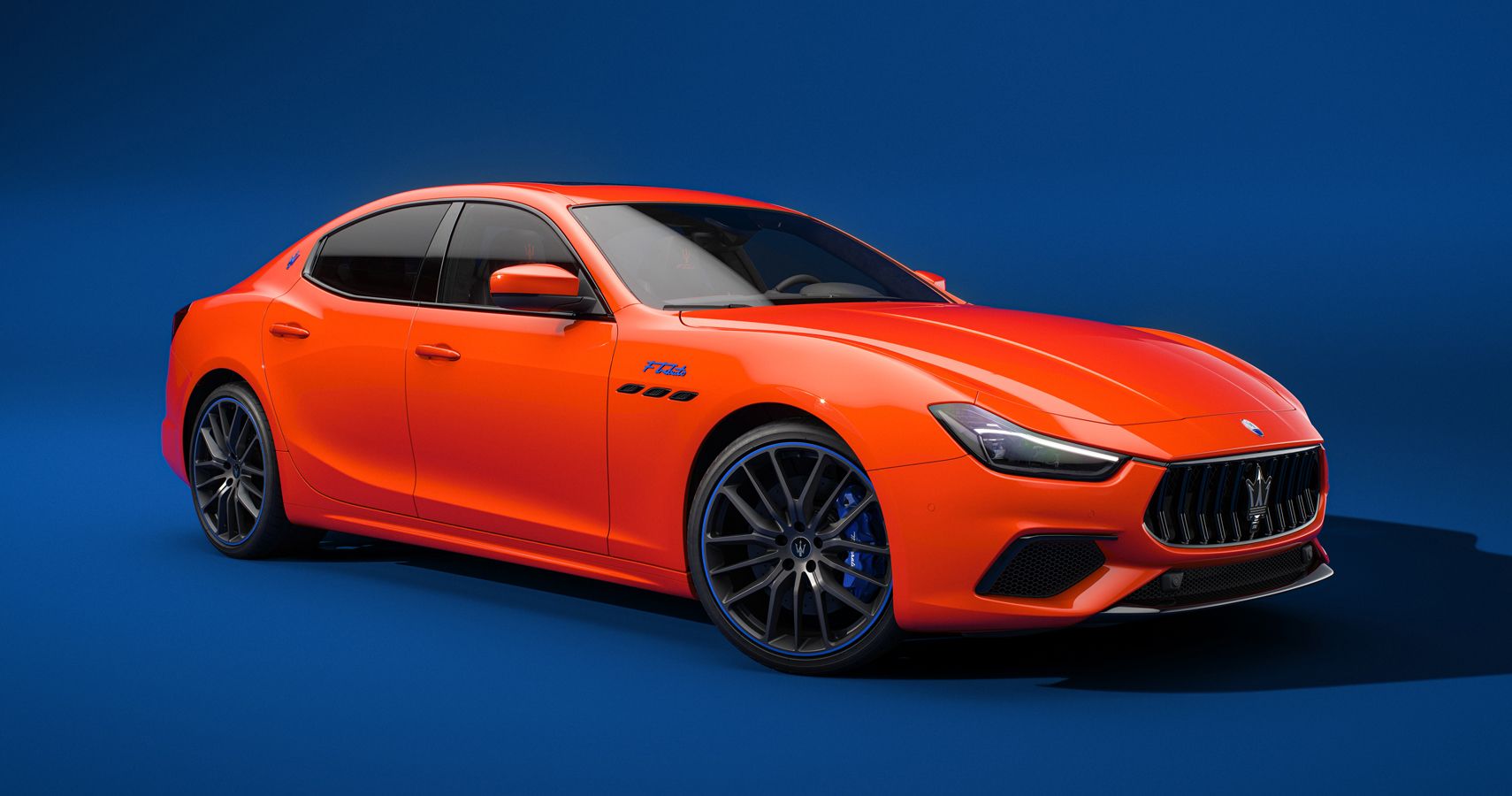 Maserati FTributio Special Editions celebrates Maria Teresa De Filippis, the first woman to qualify in F1
Many thought Maserati's attention was focused on the launch of its next-generation GranTurismo, but it turns out that's not quite true. Along with the new sports car, the Italian company also prepared special editions based on the Ghibli and Levante. The automaker just wanted to wait until October to release details, and for good reason. The new FTributo special edition pays tribute to Maria Teresa De Filippis, the first woman to qualify for a Formula 1 Grand Prix (Monaco, 1958) after taking part in the 39th Targa Florio in October 1955.
Related: Novitec turns Maserati Levante Trofeo into world's fastest SU
The FTributo Special Edition is available in two exclusive colors
Maserati Ghibli Special Edition Tributo 2023
The new FTributo Special Edition will be offered for the Ghibli and Levante, with both models receiving the same treatment. The most important addition of the new edition is the two exclusive new colors – Arancio Devil and Grigio Lamiera. The first color, Arancio Devil (The Orange Devil), is a special saturated orange inspired by Maria Teresa's nickname, "the devil". The second color, "Grigio Lamiera", is a unique gray inspired by the racetrack color that Maserati calls home. The special editions will also be offered with 21-inch Anteo or 21-inch Titano rims for the Ghibli. Both sets of wheels will be offered in the new Grigio Opaco color. As a contrasting finish, Maserati uses cobalt blue for the rim, the specific badge on the mudguard and the Trident logo on the C-pillar. The cabin is trimmed in a combination of black or orange and natural PienoFiore (full grain) leather with contrasting cobalt blue and orange stitching.
2023 Maserati Levante Tributo Special Edition
Related: Maserati Wants The MC20 To Race, Does It Stand A Chance?
Maserati hasn't revealed how many special edition FTributo units will be built, but it did say the special models will be a limited edition. Pricing will also be revealed closer to market launch.
Who was Maria Teresa DeFilippis?
Maria Teresa DeFilippis
Born in 1926, Maria Teresa De Filippis was an Italian racing driver and the first woman to race in Formula 1. Maria Tereso won her first race when she was 22 years old driving a Fiat 500. This success gave her gave her confidence and she took part in more and more races. In October 1955, she drove a Maserati A6GCS and finished ninth in the 39th Targa Florio. The following year, she entered the Naples Grand Prix driving a Maserati 200S and finished second. In 1958, she had the opportunity to participate in the Monaco Grand Prix at the wheel of a Maserati 250F. Unfortunately, his time was 5.8 seconds behind the qualifying time. Her only race finish, although not very successful, was in the 1958 Belgian Grand Prix. claimed in a previous interview, the race director told her "the only helmet a woman should wear is that of a hairdresser."
Maserati FTributo 2023 Special Edition