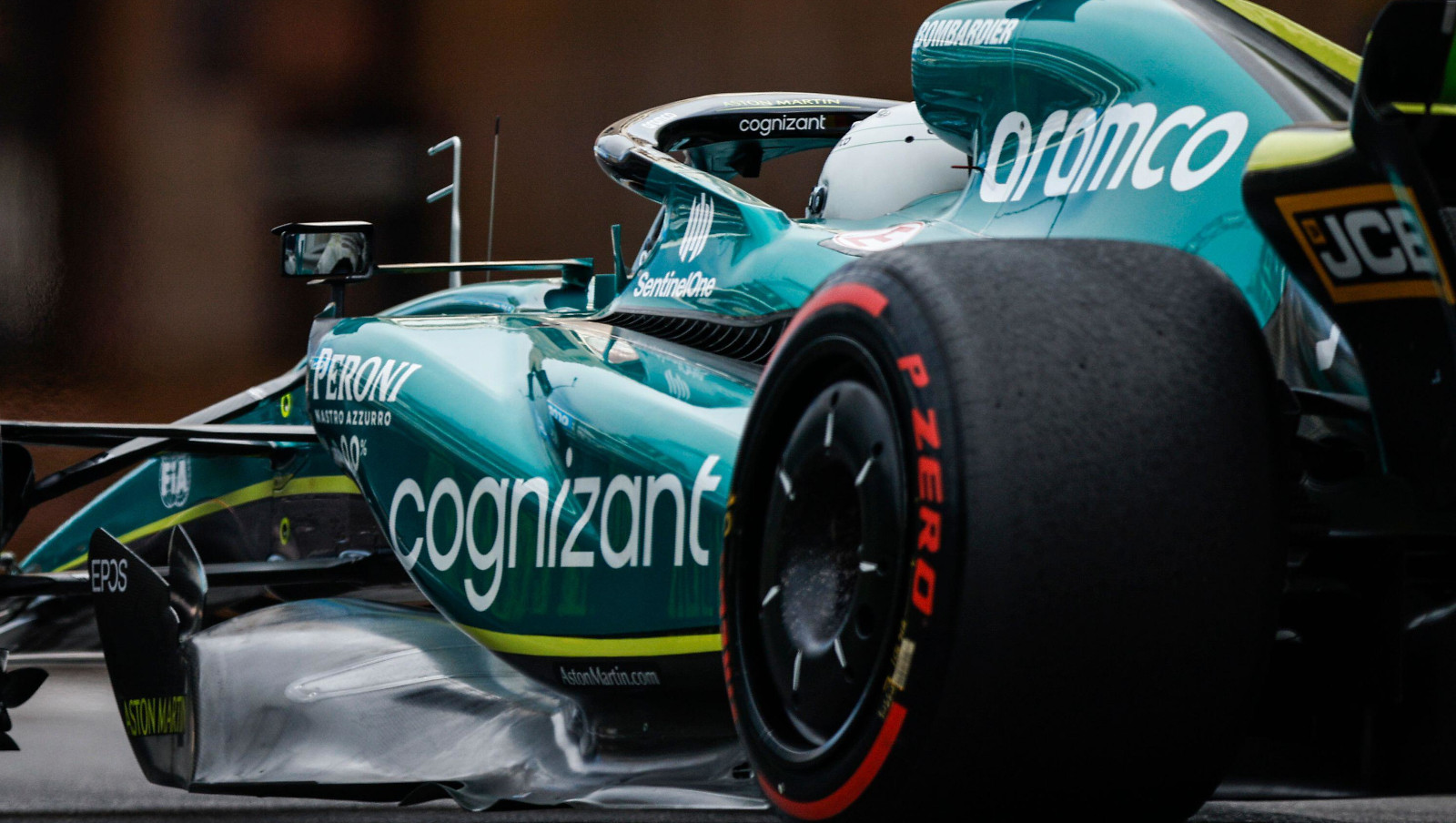 No problem with Horner after Aston Martin criticism
Sebastian Vettel says he has no problem with Christian Horner after his former team boss launched an internal investigation when Aston Martin unveiled a green RB18.
After a slow start to the season, Aston Martin has taken an alternative design route with its first upgrade for the season.
The team unveiled what was quickly dubbed a green RB18 at the Spanish Grand Prix, with the car bearing a striking resemblance to the 2022 Red Bull challenger.
This angered Red Bull team boss Horner as several Red Bull staff jumped ship to Aston Martin over the past 12 months.
He announced that the Milton Keynes team would launch an internal investigation, with Helmut Marko going so far as to say there "evidence data has been uploaded".
But while Horner and Marko have suspicions about his new team, Vettel says it has done nothing to damage his relationship with his former bosses.
"No, I mean, not everything that was said was said to me," he said. "I don't think it's at that level, so no problems there."
But he reiterated that some of the comments, apparently aimed at Dan Fallows, the former Red Bull aerodynamics chief who joined Aston Martin, were not correct.
"I think some of the things that have been said," Vettel added, "especially when it comes to the person, I don't think that's fair."
Aston Martin insists their revised design was already on the drawing board halfway through last year's Championship, with the team opting for two different approaches to the all-new 2022 regulations.
When they saw that their initial design wasn't up to snuff, they swapped.
Vettel said: "We have the possibility, you know, to explore different ways this year. So I think from a design point of view, the team didn't want to be stuck in one direction.
"I think, you know, the time when the two cars, in a way, were in the tunnel was very early, just before the start of the season. And then, you know, for sure he there was uncertainty; what is the most promising path?
"So the decision was made very early on. And yeah, I don't remember exactly but I think before the first race, around the first race, and from there it was a big, big boost, because it's basically a new car.
"But I think with the previous car that we had we saw there were difficulties like other teams are also facing and struggling with. We didn't really manage to do big, big progress.
"So yeah, we think that's the best direction. It's not our decision. have the headache of solving problems.
Vettel finished 10th at the Monaco Grand Prix, with the German scoring Aston Martin's first point in the revised car.