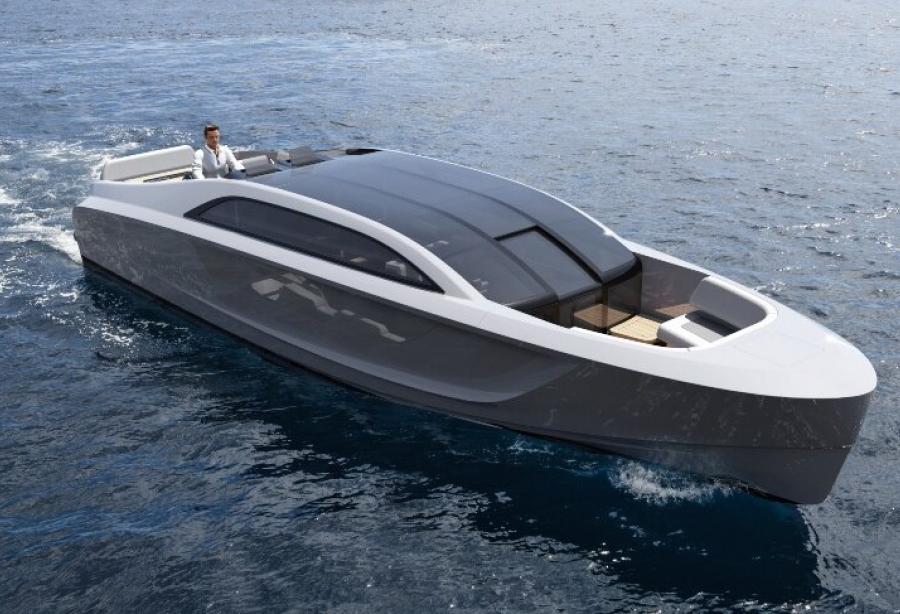 Pascoe International will present 12m Limousine and 12m Open Sport at the Monaco Yacht Show
After two custom Pascoe tenders were ordered by one of the world's most prestigious sailing yachts, the Maltese Falcon, Pascoe produced and delivered over 200 world famous luxury yacht tenders. The new 12m Limousine and the 12m Open Sport will be presented at the next Monaco Yacht Show 2021.
Limousine 12m
The 12 m Limousine was created to offer the highest level of comfort to customers.
The guest cabin is available in multiple configurations to suit the operational profile of the mothership. The limousine offers ample seating with 12 generous seats inside the cabin in addition to an open-air seat in the forward and aft cockpit, bringing the total capacity to twenty-two guests plus two crew members. .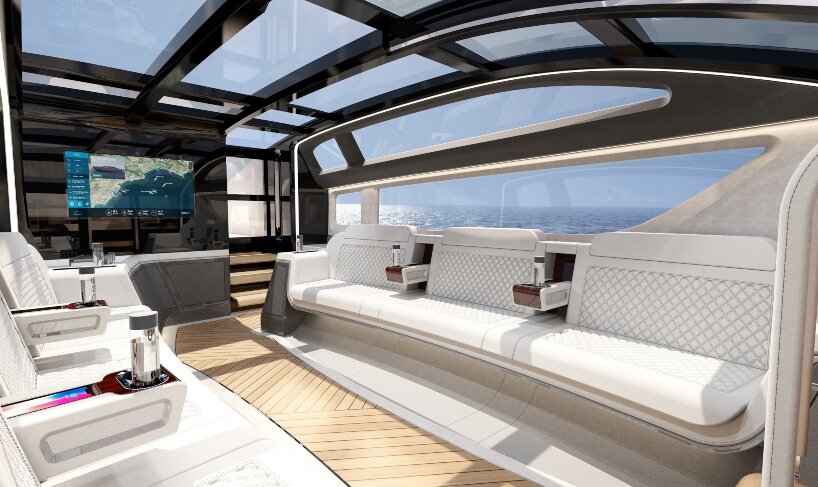 Automatic doors at each end provide direct access from the front and rear boarding areas at the push of a button. The rear bulkhead has an integrated display which is part of the audiovisual system. The aft boarding platform has been designed to be hydraulically concealed. Customers can take advantage of the extra space when the hydraulic platform is extended, increasing the overall length to 12.8m, while still allowing the safest possible access to the dock.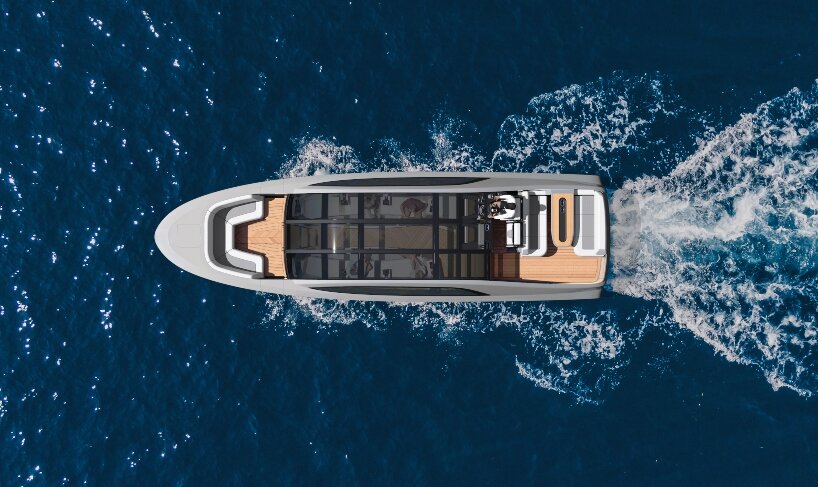 The modular design allows for several different configurations with options that include a day head, pantry, and private jet style individual seats.
12m Open Sport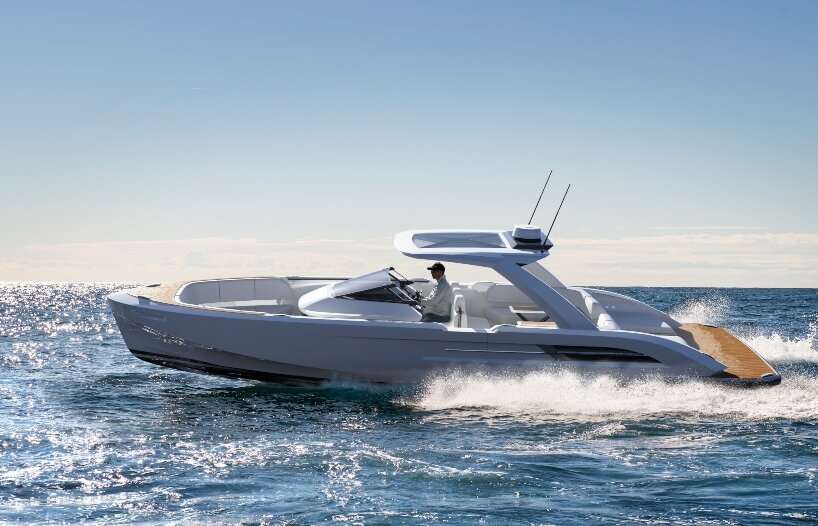 Open Sport was designed to inspire exploration and adventure. The generous deck space allows safe passage around the watercraft while guests embark, disembark or move between the different seating areas. A guest-appointed day chef in the console extends the Open Sport range, and port and starboard boarding doors allow for elegant transfer from the mothership or dock.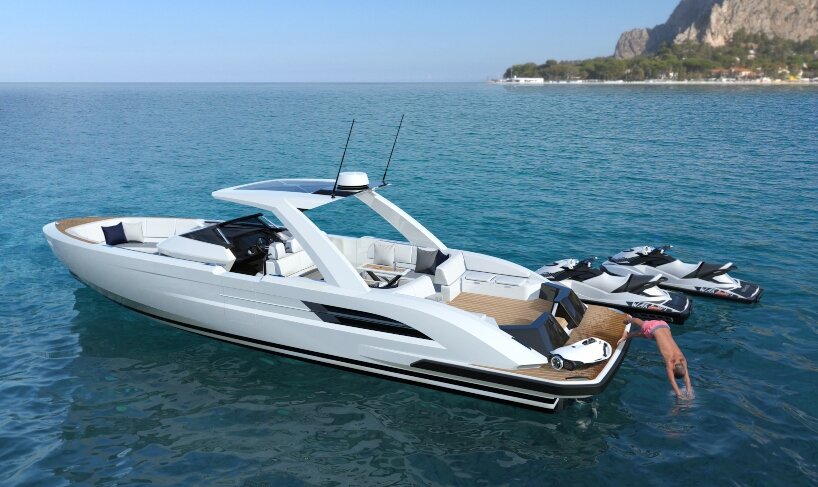 The sociable rear seating group is protected by the overhead skylight and is complemented by twin inlaid tables, providing fantastic space for entertaining, whether it's a glass of champagne in progress, a coffee the morning or cocktails at sunset.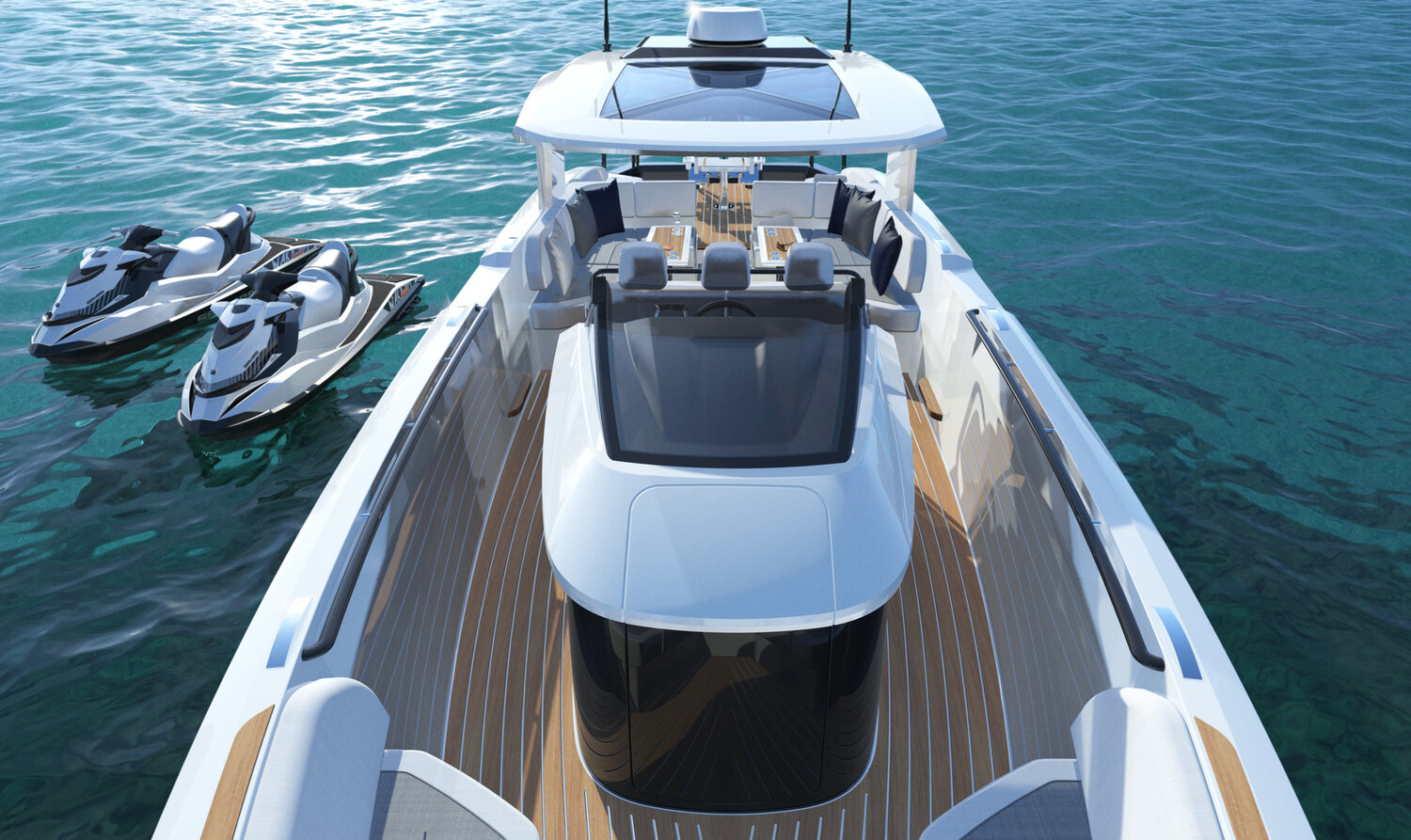 The 12m Open Sport can be configured by each owner with equipment and features to create their perfect tender. Deep sea fishing, scuba diving trips and a host of other water sports can be arranged without compromising use for guest transfers from the yacht to shore.
The Open Sport can accommodate 18 people and reach a top speed of 40 knots.
Pascoe International was founded in 2004. Since then, Pascoe has produced and delivered over 200 world famous luxury yacht tenders. Pascoe has been named the winner of the coveted Superyacht Design Awards on numerous occasions for its appearance and innovative design, but also for its mechanical installation and style. Located in the heart of British yachting on the Hamble River, Pascoe International's expansive facilities include everything from composite construction, wood carpentry, fabrication, engineering and model making to testing and testing in sea, after-sales service and warranty care.
Credits: Pascoe