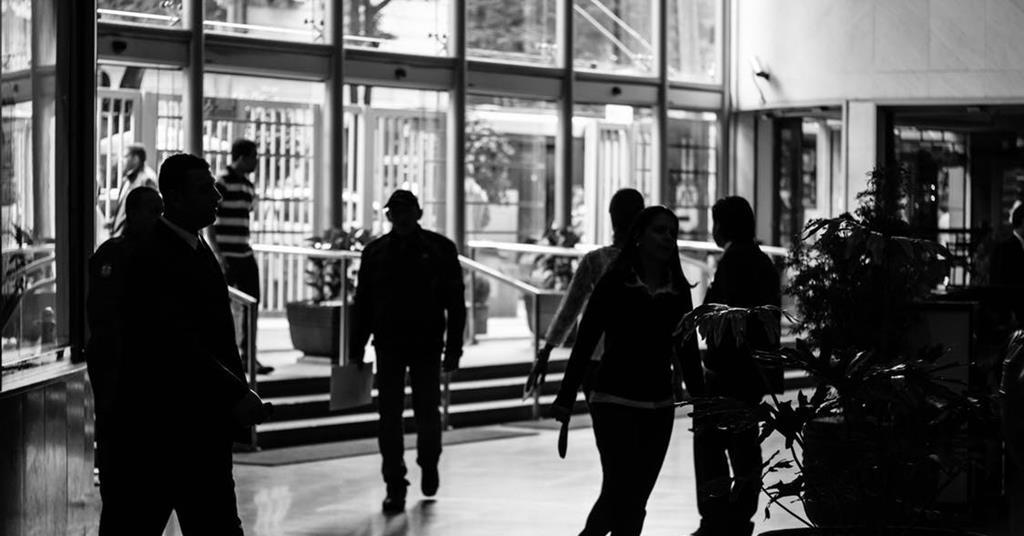 People on the move: Clarion Partners appoints Mahrous Senior VP, ESG head | New
TIME Investments, LGT Vestra, IMMO Capital, Clarion Partners, CodeGreen Solutions, Crestbridge, Bonnier, Scandic, CACI, CBRE, Heimstaden, Eurofund, Endeavor Energy, Ekistics Property Advisors, BAML, Warehouse REIT, Tilstone Partners, JLL, La Française REM, Dalmore Capital, Corsair Capital, AXA IM Alts, Barings
Clarion Partners – The real estate investment manager has appointed Karen Mahrous as Senior Vice President and Head of ESG. Karen is based in the Clarion New York office and reports to Jeb Belford in his new capacity as CIO. Mahrous will work with cross-functional teams across the organization to develop a formal framework to implement the company's recently announced commitment to the Urban Land Institute's Net Zero by 2050 agenda and strengthen the alignment of Clarion on the United Nations Sustainable Development Goals. In addition, she will work with the asset management team to pursue carbon reduction programs across all areas of the company's global portfolio. Mahrous joined Clarion since CodeGreen Solutions, an energy and sustainable development consulting company specializing in the real estate sector.
CBRE – The global real estate advisor has appointed Dhiresh Bhardwa as a director within its supply chain and consumer consulting team, responsible for the retail user sector. Bhardwa joins from CACI, where he was most recently an associate partner and international manager. He held a dual role, which included sales management for international trade, as well as head of the pre-sales team in the localization strategy consulting department. In his new role, Bhardwa will lead the design and delivery of projects for global clients on location and data strategy projects, while providing in-depth insight into their market, customers, competitors, locations and networks. real estate.
TIME Investments – The company specializing in asset-backed and income-generating funds in real estate, infrastructure, renewable energy and loans, has appointed Victoria barbier as head of strategic partnerships. Barber Victoria joins TIME from LGT Vestra where she was Director of Business Development – Distribution in the UK and Europe, after spending over four years at Octopus Investments, where she mainly focused on developing and maintaining strategic relationships with financial advisory networks , wealth managers and professional organizations. In her new role, she will be responsible for TIME's relationships with its strategic partners, establishing new distribution channels for its products, supporting business growth and helping to add value to advisors and their clients.
IMMO Capital – The technology-based end-to-end platform for single-family residential investment management named Todd Ruppert as a strategic advisor and investor. Ruppert is the Founder and CEO of Ruppert International, a company with globally diverse interests in various fields including education, financial services, disruptive technologies, publishing and strategy consulting. He has 40 years of experience in the financial services industry after retiring from T Rowe Price where he was President and CEO of T Rowe Price Global Investment Services and Co-Chair of T Rowe Price International. and Greenspring Associates. Ruppert is also an advisor to a number of venture capital and private equity firms, including Antler, Fin VC, Motive Partners, Launch Africa, Access Holdings and BroadLight Capital.
Ridge bridge – Mike Edouard was appointed director of human resources. Edward will be responsible for implementing strategic and practical plans to support Crestbridge's international growth objectives to meet evolving compliance, regulatory and legislative obligations in each of Crestbridge's eight jurisdictions. Prior to joining Crestbridge, Edward worked in a number of banking and financial institutions, including six years at a large European bank, based in London and New York, and twelve years at a large asset management firm in Jersey. . He succeeds Fiona St Clair-Bolam, who is retiring after a career of nearly 30 years in human resources. Since joining Crestbridge eight years ago, Clair-Bolam has been instrumental in creating and building a people-centered culture to support the strategy and growth of the company. She leaves Crestbridge at the end of the year.
Scandic – his Wirén has been appointed new CFO of Scandic Hotels Group. Wirén was more recently at Bonnier where she has been working since 2016. She will take up her new role no later than April 2022 and will be a member of Scandic's executive committee. Before working at Bonnier, Wirén was CFO at SkiStar. Prior to that, she was also an auditor and partner at KPMG Sweden for several years. She holds several positions on the boards of Swedish companies, notably in the real estate and consulting sectors. As previously announced, Scandic's current CFO, Jan Johansson, has decided to leave Scandic after six years with the company. Scandic and Johansson have agreed that he will remain CFO until February 28, 2022.
Heimstaden – Eddo Rats Heimstaden Netherlands country manager, has been appointed co-COO and will take up his new role as soon as his successor takes over. He will share his role with the COO and Deputy Managing Director of the company, Helge Krogsbøl. Rats has over 20 years of experience in real estate and hospitality and has been running the Dutch organization in Heimstaden for two years. He previously worked at Vesteda Investment Management where he held the position of Director of Property Management and Innovation and was Managing Director in Amsterdam and Almere for de Alliante.
Eurofonds – The international real estate investment and development company has appointed Alberto Esguevillas CEO of a newly launched UK subsidiary. The former director of development and national director of Unibail-Rodamco-Westfield has been hired to take on the role of UK CEO. He is joined by Mike Rhydderch as senior advisor – corporate finance and Emma Hindes as COO. Rhydderch has over 25 years of experience in M&S and Capital Markets, most recently as Managing Director of EastDil Secured. Hindes has 20 years of experience at Unibail-Rodamco-Westfield.
Craving for energy – The independent Africa-focused power generation company backed by Denham Capital has appointed Brian Herlihy as CEO of the company. Herlihy brings 20 years of experience in the broader energy and infrastructure sectors during which he has accumulated significant expertise in industry and management, as well as solid experience in Africa. Prior to joining Endeavor, Herlihy was Managing Director of InfraSalience. Herlihy has also successfully founded a number of Africa-focused companies including Black Rhino in 2012 and SEACOM in 2007.
Ballymore Asset Management – The asset management arm of the international property development company, Ballymore appointed Tony hymers as general manager and Ross MacCaskill as CFO. Hymers joins from Burlington Estates, which he co-founded in 2012. He started his career in the commercial services of housing associations, dealing with rental management, commercial management and PRS. He joined the private sector in 2010 and started working for Marr-Johnson & Stevens as Head of Property Management. In her new role, Hymers will focus on setting high standards across the department and making changes that will have a direct and positive impact for customers and employees. McCaskill joins BAML as Chief Financial Officer. His experience includes real estate investing, asset development and management in addition to accounting and taxation in the real estate and professional services industries. He was previously COO at Ekistics Real Estate Advisors. Prior to that, he spent 10 years with The Conygar Investment Company. He also spent time at Prestbury Investment Holdings and Dixon Wilson Chartered Accountants. In his new role, McCaskill will lead the finance function of BAML ensuring that the company provides a property management service to freehold owners and tenants of its developments in London.
Barings – The asset manager appointed Nadine gelke as real estate director of acquisitions and sourcing in Berlin. Gelke is responsible for all investments in the North East region. It is located in the Berlin office, which Barings opened in the spring of this year. Gelke was previously at LaSalle Investment Management where she worked as an investment manager for the Nordic countries and the Netherlands for the past four years. Previous experience includes Deka Immobilien and CorpusSireo Asset Management
Capital Dalmore – Vicky Chan joined the infrastructure fund manager as director. Chan was most recently a school principal with Corsair Capital, acting as a shareholder representative on the boards of directors of Kelda Holdings, Itinere Infraestructuras and DP World Australia. At Dalmore, she will focus on creating, executing and managing low risk investments in a range of infrastructure assets.
La Fran̤aise property managers РThe asset manager appointed Adrien Berenger and Cedrick Becker senior asset manager Рvalue added strategies and senior asset manager Рinternational institutional investors respectively. Both will report directly to Xavier Barreyat, director of asset and fund management for the institutional division of La Fran̤aise Real Estate Managers in France.
REIT warehouse – The UK REIT external investment advisor, Tilstone Partners, named Evie williams as an asset manager. Previously at JLL, Williams joins the team responsible for managing Warehouse REIT's diverse warehouse portfolio. Williams will focus on managing the Midlands portfolio of Warehouse REIT, with responsibility for relationships with key local stakeholders and supporting the implementation of the program of value enhancing asset management initiatives. She comes from JLL, where she worked within its industrial agency, appraisal and rental advisory teams.
AXA IM Alts – The asset manager appointed Marion Redel Delabarre lead the strategic expansion of its private wealth capacities. In his new role as head of private management, Redel-Delabarre will work closely with private banks, asset managers and investment platforms to provide wealth clients with access to its range of alternative investment solutions, such as real assets, private equity, structured finance and hedge funds. Before joining AXA IM Alts, Redel-Delabarre spent more than five years at AXA Investment Managers, most recently as head of wholesale trade in France, Monaco, Belgium and Luxembourg. Previously, she held several sales and business development positions at Edmond de Rothschild Asset Management, Franklin Templeton and BNP Paribas Asset Management.