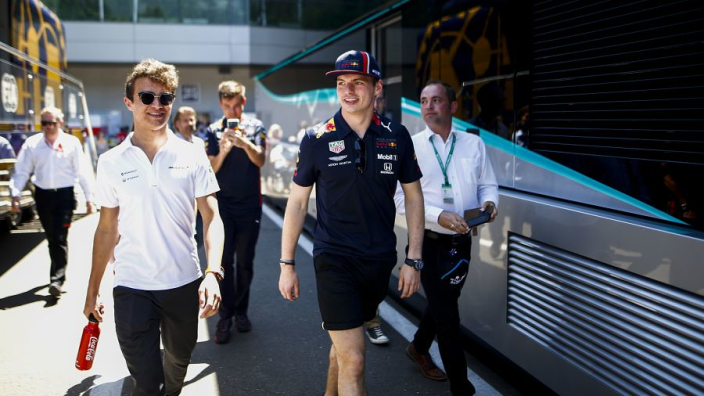 Red Bull reveals chatting with Norris
Red Bull adviser Dr Helmut Marko has confirmed that the team have attempted to sign Lando Norris.
Norris signed a new multi-year contract with McLaren in mid-May ahead of the Monaco Grand Prix after a superb start to the F1 season, including a podium finish at Imola.
The timing of the deal came as a surprise in one respect as it was so early in the year with the campaign having only four races, although understandable on the other hand given Norris' prodigious talent.
It now appears McLaren's hand was forced at the time, given Marko's revelation, in order to fend off Red Bull's advances.
Speaking to Austrian publication OE24, Marko said: "We have had discussions with him, but he is linked to McLaren for the long haul. We are staying true to our path."
Although Marko has proclaimed that Norris "got his attention", he still feels Verstappen is the best young driver in F1.
"Max is at the top of my ranking because he can deliver immediately in all conditions and without mistakes, which he demonstrated impressively in the rain of Sochi [in the Russian Grand Prix]", added Marko.
"He almost won the race. He only had to return to the pits a lap earlier.
Although Verstappen had to wait until his seventh F1 season to finally fight for the title, Marko is under no illusions that Red Bull made the right decision by offering him a seat so early in his career.
With Verstappen starting at Toro Rosso before moving on to Red Bull a few races in his second F1 season, Marko added: "I am proud that we dared to bring Max to Formula 1 at the age of 16.
"He never made me doubt that our path was right. He's always super focused and nothing can deter him from his goal of winning."