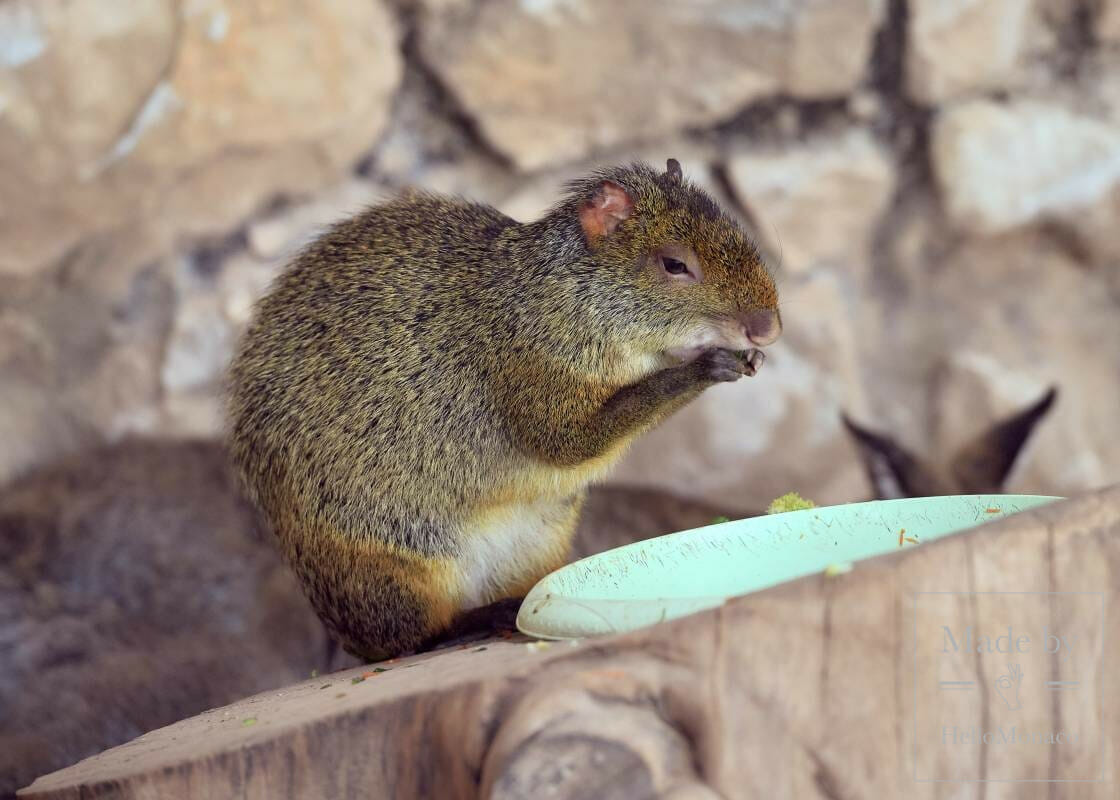 Stork Delivers Cutest Baby to Monaco Zoo
A zoo in the small state of Monaco is a small miracle in itself… but there is another small miracle to report, the birth of a baby to one of the residents. The resident is an animal typical of certain regions of South America, also nicknamed "the Gardener of the Forests", and the little ball of happiness making the pride of his parents was born last week at the Animal Garden of Monaco.
"Absolute softness", there is no other word to describe it.
It is actually part of the rodent family and is called Azara Agouti (Dasyprocta azarae). Rodent or no rodent it's cute.
Monaco Zoological Garden
Located on the southern side of the Rock, the Zoological Garden in which the new baby was born was created in 1954 by Prince Rainier III.
They are home to nearly 250 animals representing around fifty species: exotic birds, turtles, caimans, hippopotamuses, reptiles, primates and farm animals – and very prominent at the moment the Azara Agouti who are obviously reproducing happily.
The zoo is immersed in an almost wild environment in the heart of the Principality.
There is also a playground inside this unique animal park… also an open walkway for geese (and/or ducks) and ornamental hens. You can walk among the birds and feed the ducks, as well as admire, among other animals, the big rabbits and now a little baby. The paddock is also great fun for children.
None of the animals living in the zoo have been purchased. All come from donors, circuses, or have been abandoned. You should also know that the zoo also had leopards, but they were released by Albert II after the efforts of Virginia McKenna, an English nature protector. The Monaco Zoo plans to be a zoo for domestic animals and not for wild animals.
And when the park's facilities can no longer guarantee good living conditions, the animals are then transferred to more suitable zoos, as was the case for example for a white rhinoceros. The Zoological Garden of Monaco is one of the last royal menageries in the world and a happy nursery for newborn babies!