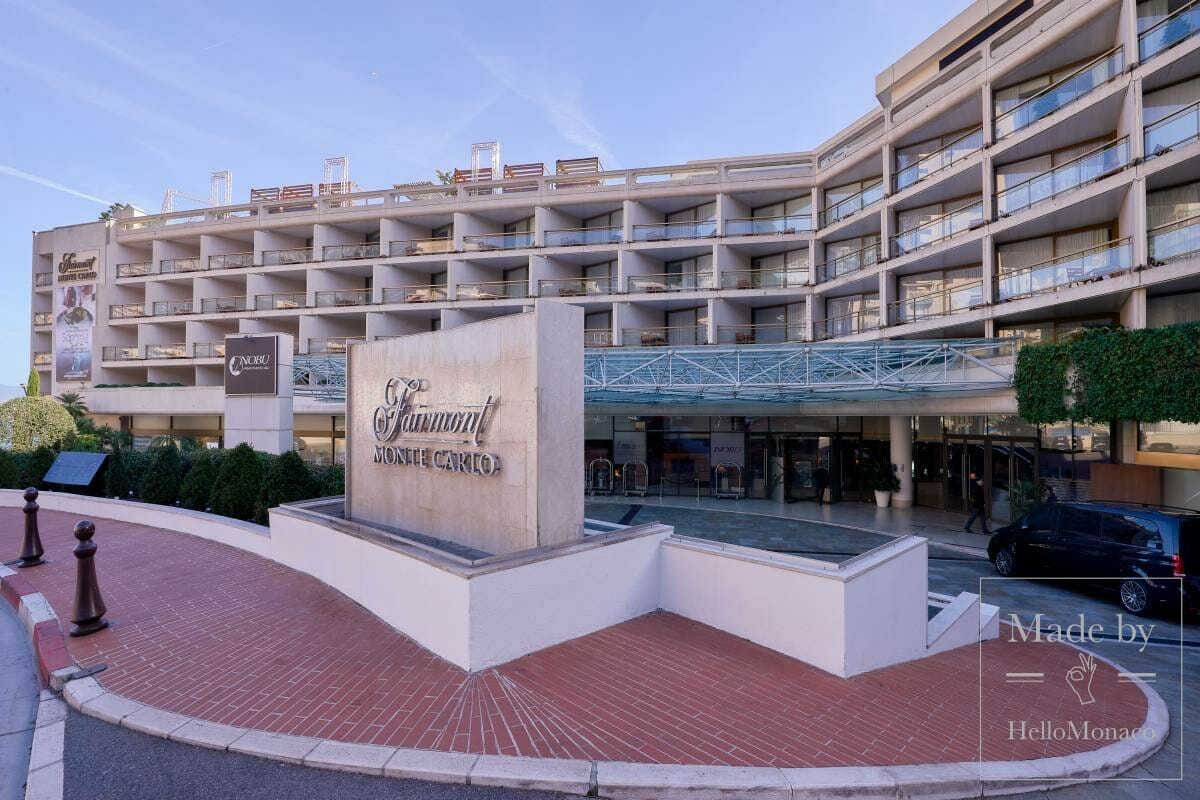 The Fairmont Monte-Carlo – a unique hotel in the heart of Monaco
The Fairmont Monte-Carlo is located in the very heart of the Principality, which is truly unique: some rooms offer a view of the mythical Formula 1 hairpin. Guests therefore appreciate being at the very epicenter of the Grand Prix events ! Racing cars literally fly over the most dangerous sections at incredible speed while mastering the "hairpin". This part of the track is considered the most difficult and dramatic, often dramatically changing the outcome of the race.
The history of the hotel
Construction of the hotel was completed in the early 1970s. It was built by developer Caroli Group on the site of Monaco's first train station. Part of its original wall still remains to this day, hidden by the administrative premises. Baptized at the time "Loews Monte-Carlo", the hotel welcomed its first guests in August 1975. In 1998, a Palestinian-Lebanese businessman, Toufik Abuhater, bought the building from the Loews Hotels Holding Company, the baptizing "the Monte-Carlo". Carlo Grand Hotel".
In 2004, it finally became the property of the Fairmont Hotels and Resorts for a price of 215 million euros, and was renamed "the Fairmont Monte-Carlo". Since then, its premises have been renovated twice in 2005 and 2009.
One of the largest hotels in Europe
The Fairmont Monte-Carlo is one of the largest hotels in Europe, offering 596 rooms and suites, and the famous Nobu and Nikki Beach concepts. Its rooftop beach club is a traditional venue for some of the best parties. Popular DJs perform here and exclusive cocktails are prepared. A heated swimming pool brings a summer atmosphere all year round.
In addition to this, the hotel has 2 bars, a nightclub, the Horizon rooftop restaurant with breathtaking views of the Mediterranean, 18 meeting rooms, a panoramic conference room, a meeting room ballroom, spa and fitness center. The Fairmont Monte-Carlo is often acclaimed by celebrities. It is the traditional venue for the annual press conference and gala dinner of the Monte-Carlo Comedy Film Festival. During the last Monaco Grand Prix, "Disclosure" and "French Montana" performed on the stage of his new nightclub Lilly's. The Fairmont Monte-Carlo offers a wide selection of personalized services – eight treatment cabins, a manicure and pedicure salon, all comfortably installed on its 900 m² territory. The hotel meets all safety standards and was recently awarded the AllSafe brand.
---
Room rates start from 255 euros per night, depending on the season.
Address: 12 Av. des Spélugues, 98000, Monaco
Tel: +377 93 50 65 00
---