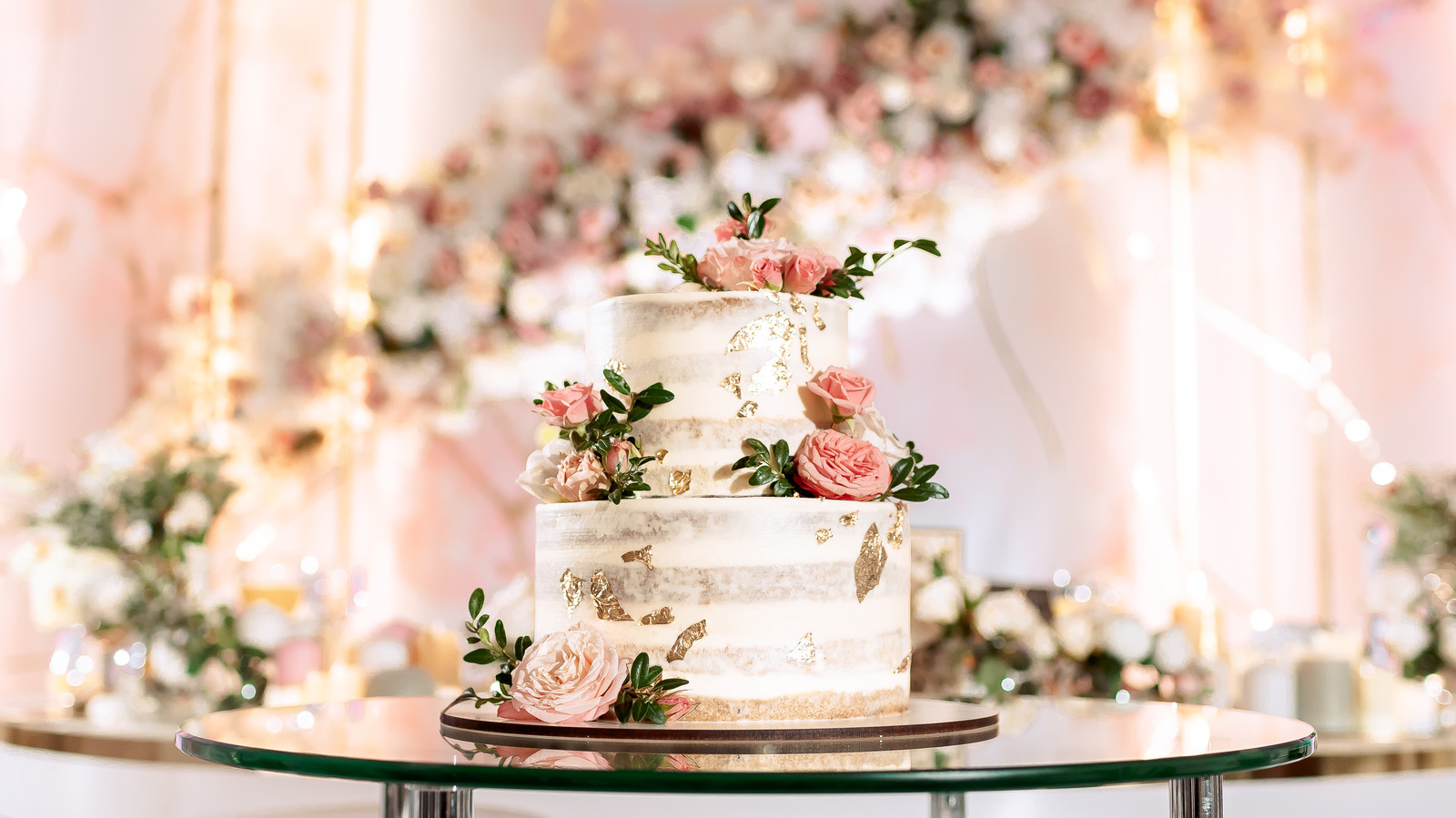 The most extravagant royal cakes in modern history
Although their marriage has been the subject of much rumor and speculation, the royal wedding of Albert II, Prince of Monaco, and Charlene Wittstock, former Olympic swimmer, was undoubtedly a glorious fairytale event. The couple got married on July 1, 2011. The religious wedding took place the next day in the Cour d'Honneur of the Palace of Monaco (via Palais.mc). People described the wedding as a multi-day affair that cost $70 million, suggesting it was a glorious, lavish and quite expensive celebration.
Of course, the official wedding menu and cake had to match the glamorous touch. The famous Alain Ducasse created the entire menu, telling the Financial Times that he would "celebrate 'land and sea'" – organic vegetables and fresh fish. Bakers&Artists provided a detailed description of the royal wedding cake, describing it as a "soft biscuit base" including almonds, currant compote and airy vanilla mousse. The whole cake was covered with a layer of white chocolate and currants. The cake was a monumental seven-tiered dessert that towered over the couple, and based on the ingredients, the size, the 250 hours it took to complete, and the price of the wedding, it was probably one of the most dear of modern royalty. the story.