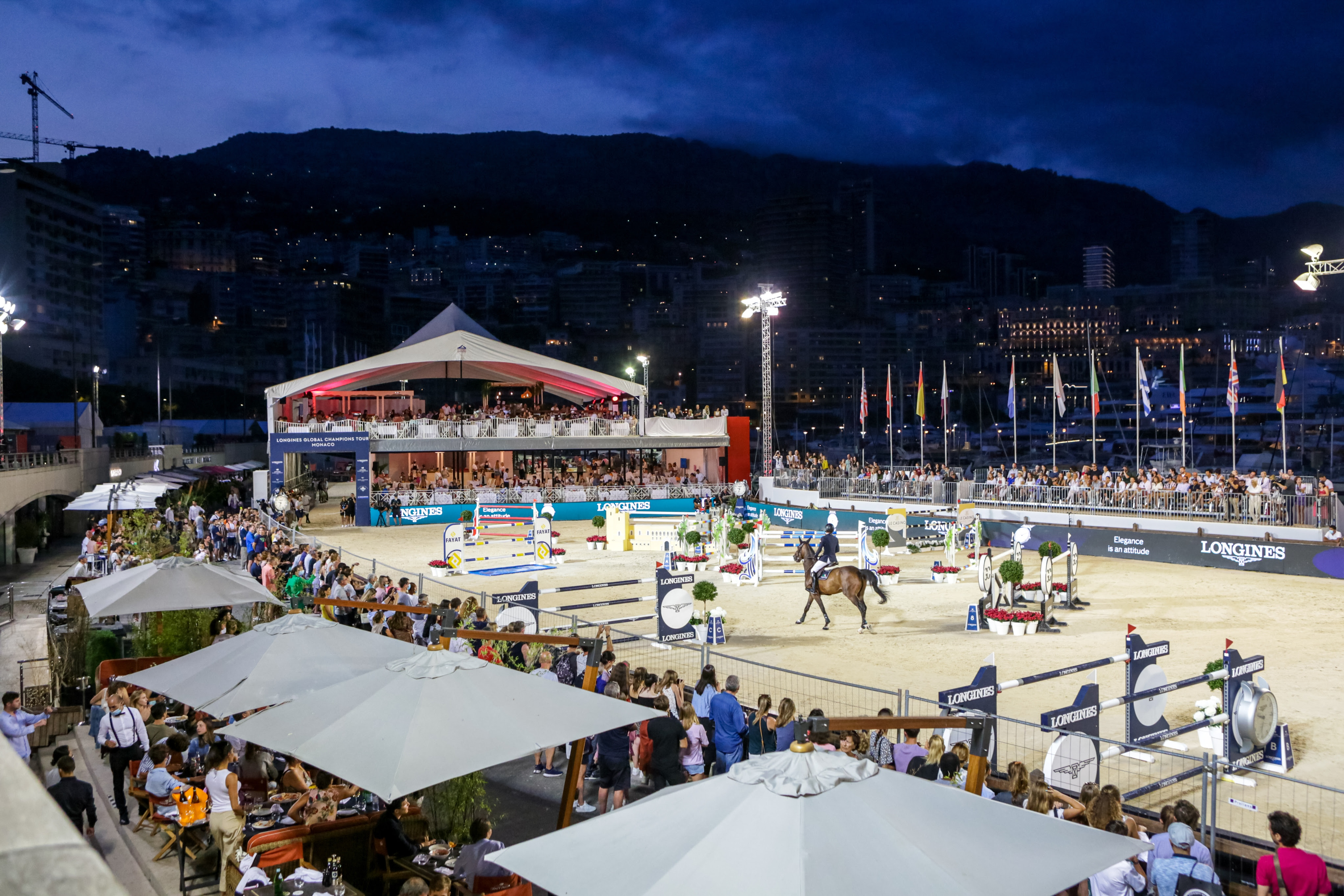 World number 2 Henrik von Eckermann leads the field of show jumping stars in Monaco
The riders and the power are on board for the 10th stage of the Longines Global Champions Tour 2022 championship race, guaranteeing that it will be a moment to remember.
At the end of the grid twice Champion LGCT, Edwina Tops-Alexander will face players like the winner of the LGCT Monaco Grand Prix last year Darragh Kenny and his Valkenswaard United teammate Gilles Thomass who is 4th overall in the LGCT heading into Monaco.
Malin Baryard-Johnsson has been on phenomenal form recently already claiming victory at the LGCT Grand Prix in St Tropez. However, she will have to beat some of the biggest names in the sport to claim another Grand Prix victory this year, including, Shane Breen and Maikel van der Vleuten who are both former LGCT Monaco Grand Prix winners, so they know how to navigate the tight arena.
Among the stars, big names, emerging talents and legends of the sport will fight for the coveted victory of the LGCT Grand Prix du Prince de Monaco, one of the most prestigious honors in show jumping, including Mike Kawai, Michael Pender, Lily Attwood, Jodie Hall McAteer, Ioli Mytilineou and Jeanne Sadran.
Seeking victory under the evening lights, there will be people like Simon Delestre, Olivier Philippaerts, Denis Lynch, Pieter Devos, Constant van Paesschen, Philipp Weishaupt, Edward Levy, Fernando Martinez Sommer, Olivier Robert, Jos Verlooy, Michael Duffy, Emanuele Gaudiano, Julien Epaillard, Michael G Duffy and Laura Klaphake.
Monaco has been an integral part of the LGCT calendar since 2006 and the magical backdrop of Port d'Hercule and the iconic Prince's Palace of Monaco will once again provide a spectacular venue for the crux of the 2022 Longines Global Champions Tour season. The three-day party of high-level show jumping along the famous port of Monte-Carlo will provide fantastic entertainment from June 30 to July 2.
The best international riders and horses will land in the Principality to face demanding technical courses in one of the most compact arenas of the Tour, where audacity, stature and bravery are the key ingredients for a successful charge. Watched over by superyachts and nestled in the old Formula 1 pit lane, this event is truly unique in the world of show jumping and attracts guests and fans from all over the world.
The enchanting location of the Riviera and the luxurious facilities of the Monaco event combine to offer a breathtaking experience for families, VIPs, sponsors, owners and pilots. Monaco, which also hosts Formula 1 and ATP Masters tennis, is a hub for the sport with many high profile fans in attendance. Over the years, HSH Prince Albert II of Monaco and members of the Royal Family have joined business leaders and celebrities to cheer on the runners.
COMPLETE LIST OF RIDERS